Choose the accommodation
that best suits you
The rooms have a double bed, a fully equipped kitchenette, bathroom with shower, desk and a balcony with a small outdoor table.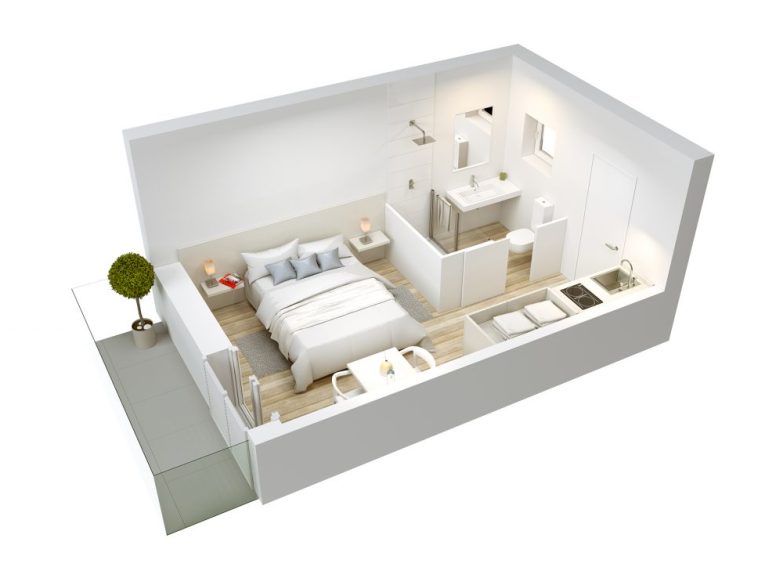 Dolce Gusto Coffee machine
Air conditioning / heat pump
Eines reparació de bicicletes
Aparcament de pagament opcional
Punt d'informació turística
Aparcament de bicicletes tancat

TIME OF ENTRY AND TIME LIMIT
The time of entry is between 5pm and 10pm. The departure between 8h. and 12h.

DEPOSIT
Upon arrival, you must pay a deposit of EUR 100 and in the apartment of EUR 200 in case of damage during the stay. This deposit will be refunded upon departure, depending on the state and the degree of cleanliness of the accommodation.

ANIMALS ARE NOT ALLOWED
Animals are not allowed in the rooms or in the apartment.
Pg. Maritím, 46 – 08397 Pineda de mar (Barcelona) Tel. +34 937 671 778 info@campingbellsol.com.